Jan Steen (1626-1679): De kaartspelers (Die Kartenspieler)
The key image shows part of a larger painting by Jan Havisckszoon Steen, a Dutch genre painter of the 17th century. The depiction of everyday life in all its facets relates to the comprehensive interests of the chair in cultural history.
'Not everyone may be an ascetic eremite and paint grave images of saints only.' Joseph Eduard Wessely (1893), in: ADB (see link below).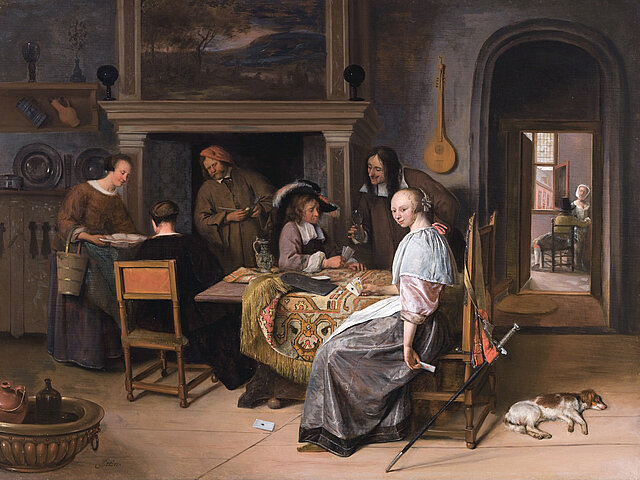 Wessely, Joseph Eduard. 'Steen, Jan', in: Allgemeine Deutsche Biographie (1893) [online version]; URL:

http://www.deutsche-biographie.de/pnd118798545.html?anchor=adb