The Chair of Eastern European History (HHU Düsseldorf) is awarding a four-month advanced training scholarship at our partner Chair of German and Austrian Studies at Charles University Prague as part of the DAAD-funded project "Deutschsprachige Studiengänge in MOE/GUS".
You can find the complete call for applications here
Solidarity address to Ukrainian historians on 24th of February 2023
Events Winter Term 2022/2023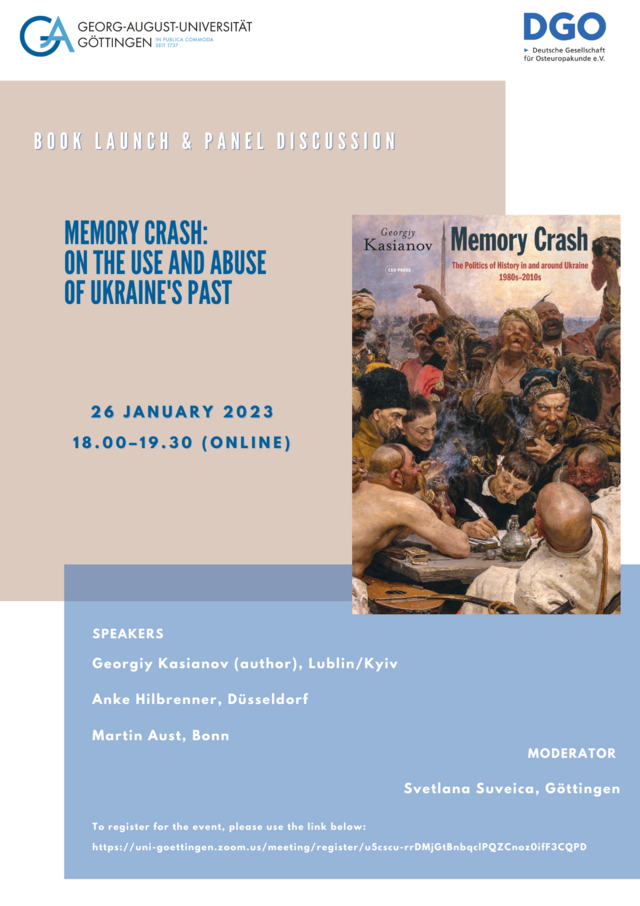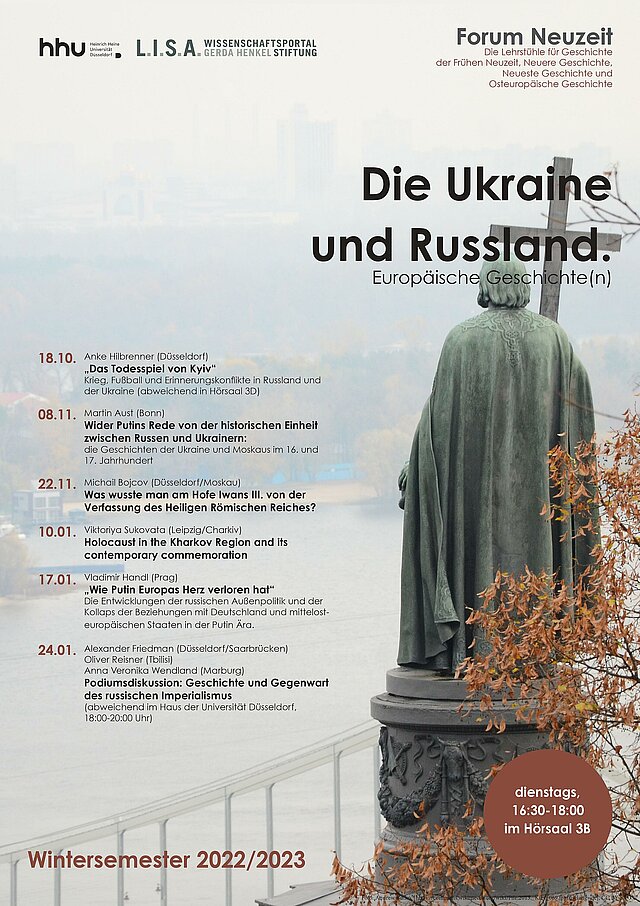 Excursion to Uzbekistan: Tashkent, Samarkand, Bukhara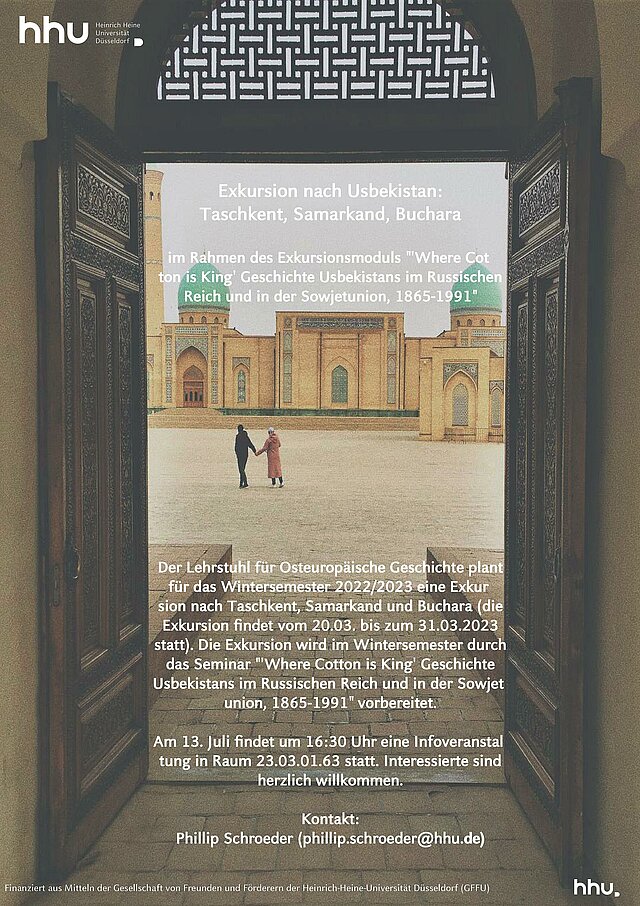 The department of Eastern European History is planning an excursion to Tashkent, Samarkand and Bukhara for the winter semester 2022/2023 (the excursion will take place from 20.03. to 31.03.2023). The excursion will be prepared in the winter semester by the seminar "'Where Cotton is King' History of Uzbekistan in the Russian Empire and the Soviet Union, 1865-1991".
Contact: Phillip Schroeder (phillip.schroeder@hhu.de)
Study Day: HSU Hamburg/HHU Düsseldorf on 12.07.2022
Organised by the Chair of Eastern European History of the Heinrich Heine University Düsseldorf in
in cooperation with the Chair of Eastern European and East Central European History at Helmut Schmidt University.
Building: Haus der Universität (Schadowplatz 14, 40212 Düsseldorf), Raum BSR 3, 3. OG
Contact for organisational matters: christiane.bruch@hhu.de, phillip.schroeder@hhu.de
Contact for content:
Full programme of the study day can be found here
Events of Eastern European History: Summer Term 2022
Stop trial against human rights organisation "Memorial"!
Here you have access to a petition that stands against the requested dissolution of the human rights organisation "Memorial". All further information and details can also be found there.
Please feel free to sign and share the link. Thank you very much!